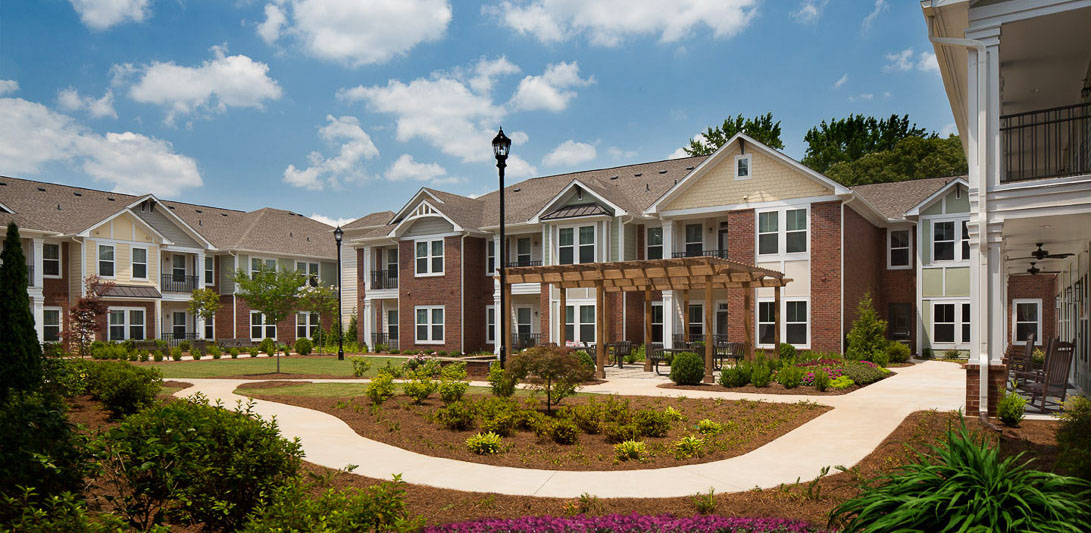 Columbia Forrest Hills
Columbia Senior Residences at Forrest Hills
Built in 2014, Columbia Senior Residences at Forrest Hills is a mixed-income senior development that includes a partnership with the Housing Authority of DeKalb County (HADC) to provide capital investment and ongoing rental assistance for residents on fixed incomes.
A redevelopment of the former Forrest Heights Apartments, the 80-unit independent living community is designed for seniors 62 years and older. The 5.119 acre community serves as the gateway into the Forrest Hills neighborhood, a stable community of mostly single family homes, walkable streets, community gardens and park. Community assets include its proximity to the Columbia Drive commercial corridor, a mixed-use commercial area that provides a myriad of services that include shopping, banking, and restaurants. The community is also located close to Senior Centers. Public transportation is immediately adjacent to the property.
Owned by Columbia Residential, the redevelopment is being financed with a mix of 9% LIHTC, conventional, Neighborhood Stabilization Program (NSP), and HADC Replacement Housing Factor (RHF) loans. The community will include 60% LIHTC, project-based and rental assistance demonstration (RAD) units as well as market-rate units.