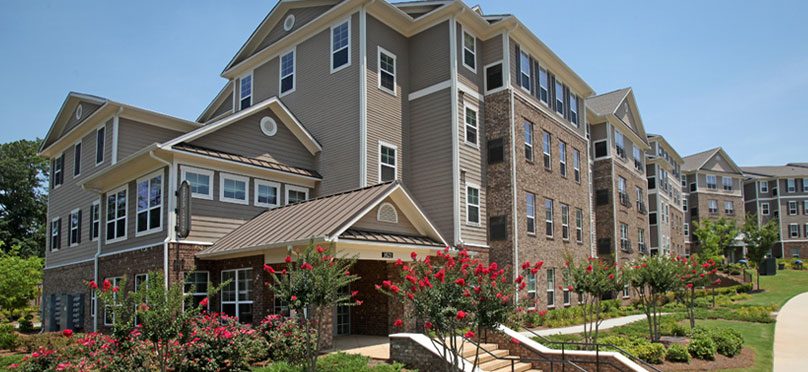 Single-Family Homes
Single-Family Homes
The Housing Authority has and continues to develop affordable housing opportunities for homeownership and single-family rental properties.
Are you interested in renting a home? Click here to view homes for rent.
Are you interested in owning your own home? Look no further, as the Housing Development Corporation of DeKalb County (HDC) currently has new construction in-fill houses available for purchase that are perfect for you to call home. Each home is approximately 1,200 square feet and features three bedrooms, two baths, an attached garage, a back deck, washer/dryer connections, and an unfinished basement with modern finishes throughout. The homes are located minutes from downtown Decatur and close to shopping and public transportation.
Homebuyer assistance is available for these homes through DeKalb County's HOME Program! Buyers are required to meet the 2016 HOME income limits for affordable housing, targeting those at 80% or less of the Average Median Income (AMI) for the area.
Click here to view homes for sale. More houses will be coming soon.